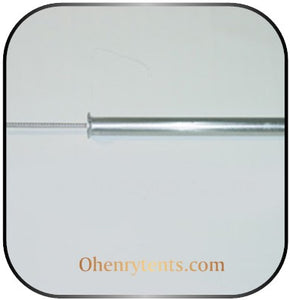 7'' Side Poles For Pole Type Tents - Sets of 2
Buy your Traditional Pole Type Tent or High Peak Tent replacement poles here!
Ohenry has all sizes of tent poles for Ohenry Party Tents, and can also be used as center pole for tents made by other manufacturers.
We keep these tent poles in stock.
The 7' Pole is constructed of Heavy Duty Galvanized Steel.  This pole is used as a side pole for the tent perimeter.
7' Pole Specs - (7' x 1.660") 16 gauge steel.