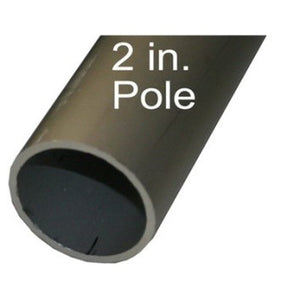 Frame Tent 2" Aluminum Pipes - Pairs of 2 Pipes
Ohenry frame tent parts are made with heavy duty 2" Marine Anodized Aluminum Tubing. These pipes are extremely strong and designed to give many years of service.
The pipes come in all the individual lengths that you will need to replace any of your Ohenry West Coast Style Frame Tents.