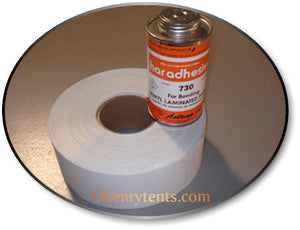 Large Patching Kit For Tent
Buy your patching kit here for your Ohenry Party Tent. Be sure and let us know which colors you need!
Kit includes 3 - 4 oz. cans of glue and several pieces of material for patching smaller holes and tears. Also included is one large roll of 2" material for patching long cuts.