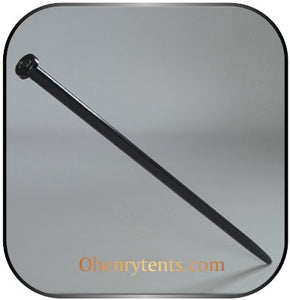 Tent Stakes - Set Of 20 Stakes
Buy your tent stakes here for your tent.  Ohenry keeps Tent stakes in stock.
You Can purchase single tent stakes, or sets of tent stakes to save more money.
Party Tent Stakes are Available in three different sizes. All Ohenry Stakes are American Made forged steel. The stakes have a pointed end, and a flat round head for easy stake driving.
Available sizes are:
24" x 3/4" Stakes
30" x 1" Stakes
42" x 1" Stakes